Cats n' Beer
Just a quick Caturday post showcasing some kitties who are enjoying some 'Brewfest-ivities'.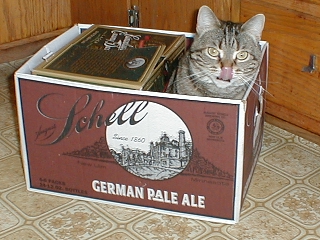 This one, on the other hand, doesn't seem to be enjoying it quite so much.
Remember, Brewfest ends this Tuesday, so make sure you get out and taste some brew, race some rams, and get the new Stout Alemental before it's gone!